The Philippine Shotokan Karatedo Association International (PSKAI)
---
---
The Philippine Shotokan Karatedo Association International (PSKAI) was founded on August 3, 1967 by Ricardo Mendoza Tacay Shihan in Tagum, Davao Norte (now Tagum City) long before he qualified to the elite R.P. Karatedo Team by winning in the Third National Open Karatedo Championships held at the Loyola Gymnasium, Quezon City on Nov. 11, 1977.
Tacay Shihan, a transformed Shotokan from the original Shorinji Style he practiced since 1965, was influenced by the Shotokan style under the tutelage of Japan Karate Association (JKA) Director Masanori Takahashi Shihan as his coach, who conducted the Instructors' Seminar Workshop initiated by the defunct Philippine Karate Association headed by Col. Dante Q. Nagtalon as President.
In 1977, Takahashi Shihan, the coach and trainer of the R.P. Team which included Tacay Sensei led the seven-member karate delegation during the World (W.U.K.O. IV) Karatedo Championship held in Tokyo, Japan. Tacay Sensei was the lone athlete from Mindanao who made it to this worldwide karatedo Olympiad.
When the PKA through the Philippine Shotokan Karatedo Association (PSKA) gained wide popularity in Southern Mindanao Region, especially Davao City, the West Germany karate team which won second place in the team kumite during the "4th WUKO Championship" held in Tokyo, Japan, headed by its team captain and national champion Gunther Mohr, visited the local PKA chapter on March 1979 for a goodwill tournament aptly billed as "The West Germany VS. Philippine (Rwgion XI) Goodwill Match.
Tacay Sensei, who was the lone veteran of the 4th WUKO Championship in Tokyo, Japan, was Davao City's top bet as team captain. He defeated the 6' 2" behemoth German Champion during the face-off. The team kumite competition was finally adjudged a draw for the same win,lose, draw score. But as a show of goodwill the Phil. Region XI team handed over the championship trophy to the visiting team.
During the height of karatedo worldwide, the 10-man Swedish National Team straight from the WUKO IV Championship in Tokyo, visited Manila and clashed with the R.P. Team in agoodwill competition.
The result was adjudged a draw between both teams, but the Swedish top bet succumbed to Tacay Sensei in their one-on-one match.
The transformation of Sensei Tacay's organization into Shotokan provided avenues for the development of karatedo not only as a self-defense but also as a competitive sport, physical and mental form and educational form among the PSKAI members and affiliates. As a proof to this the PSKAI took a major leap when no less than Shin Tsukii Sensei, a Japanese karatedo expert and Director of the International Gujokai Karatedo Federation and protege of Gosei Yamaguchi of Tokyo, Japan, came to Davao City upon the invitation of Tacay Shihan in 1990 to 1992 to conduct training and seminar for the PSKA and PKF members in Region XI.
The technical benefits derived from Shin Tsukii Sensei bore fruit when when Bern Rexander Tacay Sensei won two championship titles (gold medals) in a year; the National PRISSAA Meet in Iloilo City and the 1993 PSC KASALI National Games in Manila. Bern Tacay Sensei, being a national champion, automatically became a member of the Philippine Karatedo team that competed in the First Asian Invitational Karatedo Championship held in Hongkong, wherein he garmered a silver medal in the kumite event, and the 17th Southeast Asian Games in Singapore.
This is just a few of the many highlights and achievements of the PSKAI marked by rigid practice, discipline, sportsmanship and character of its members. To date, the PSKAI has produced a number of karate champions in both national and local tournaments. Just recently, the PSKAI has expanded internationally with its new affiliates from the Middle East and Ireland. Thus, it opens its doors to as many karatedo organizations and members of diverse sex, age, creed or race. Afterall, karatedo is aimed at the development of human persons. As such it is continuously producing more karate champions as new generation of budding karate students are seriously learning and perfecting the art known as karatedo, "the Way of karate".
---
3 Reasons Karate is the World's Best Martial Art
---
Here's why: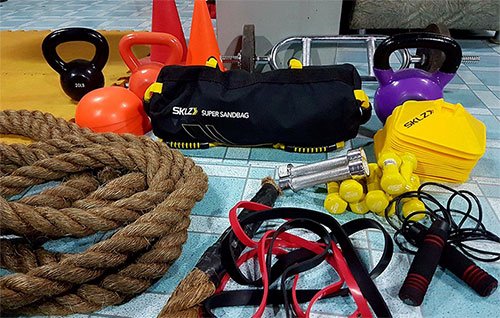 1. Unparallelled Diversity
The inherent variety found in Karate is amazing.
No matter what "style" you train, there's always something new to learn or do – whether it's kumite, kihon, bunkai, kata, kobudo or something else.
The cool thing is, although it's rooted in traditional Japanese/Okinawan values and traditions, you can easily incorporate modern training methods and scientific concepts to amplify Karate's effectiveness in all areas – even if you just do Karate for fun, health or simply as an "exotic hobby".
Focus pads? Use 'em. Conditioning/agility drills? Do 'em. Sports psychology? Apply it.
There's no limit to the ways you can use Karate to shape your own journey.
The timelessness of traditional Karate makes it perfect for progressive coaches/sensei who wish to mold their students in any way.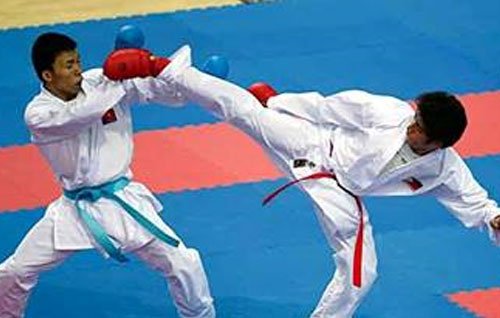 2. Surprisingly Safe, Easy & Effective
Listen:
Karate is super easy.
(But becoming good at Karate is super hard!)
And, unlike many modern martial sports, Karate is also surprisingly safe. You will rarely get more than a bruise (or bruised ego) during training, and certainly not a broken jaw or neck – unless you train at a McDojo where profits are more important than safety. For this reason, Karate has become very popular with kids and older people in recent years.
That being said, don't fool yourself – if you enter a real dojo you should always be prepared to work hard and experience some pain.
After all, Karate is a martial art.
Nonetheless, Karate is one of the most popular and well-known martial arts for a simple reason:
It's safe, easy to learn, requires little space and is very effective if done right.
Just make sure you do it right.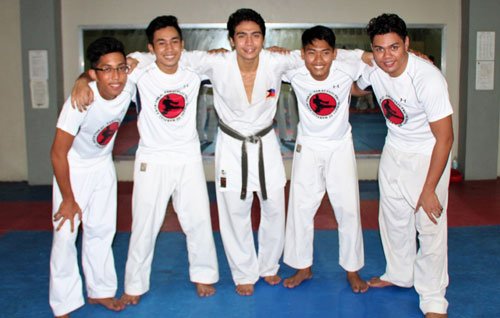 3. Rich Heritage/Culture
Lastly, here's one of my favorite aspects of Karate.
The culture. The language. The history. The philosophy. The people.
Sure, I love physical training. But if that's all there is, I would probably have quit a long time ago.
I need a deeper connection.
That's why Karate is so beautiful.
It's literally the brain surgery of martial arts.
You will never fully learn everything there is to learn about Karate. The minute you open a proverbial door of knowledge, ten more doors appear. Although this can seem scary or daunting to some people, it's the opposite for me: It makes me even thirstier for more knowledge about various old masters, concepts, Japanese words, philosophies and historical gems out there.
Karate comes from a vastly different social setting and cultural context than you and me.
That's the last reason to why I think Karate is the "best" martial art in the world.
Because it's the best…
For me.
And – at the end of the day – that's all that matters.